Constantin Costa Benedic is an experienced technical and rebreather diving instructor from Romania. He is also an instructor trainer and a wreck diver.
Summary:
Long range & heavy duty seaman with +28 years sea experience, from oil tankers to expedition/luxury cruise ships and private or charter superyachts.
Certified as:
ANDI Instructor Trainer #170 (Sport & Normoxic Trimix)
SDI/TDI/FRTI Instructor
ANDI/TDI JJ-CCR Instructor
DAN Europe Instructor
PADI IDC Staff / Dsat TecDeep & EFR Instructor
DDI Instructor
ANDI/TDI Advanced/Wreck Instructor
ANDI Gas Blender Instructor
ANDI Oxygen Service Technician & Scubapro Service Technician
Also, Commercial diver & Public Safety Diver/ERDI. Personal deepest dive, in open circuit: -145m (June 2013, Dahab, Egypt). Owner & CEO of "T101-Technical & Diving Ops®" Dive Training Center (Constanta, Romania).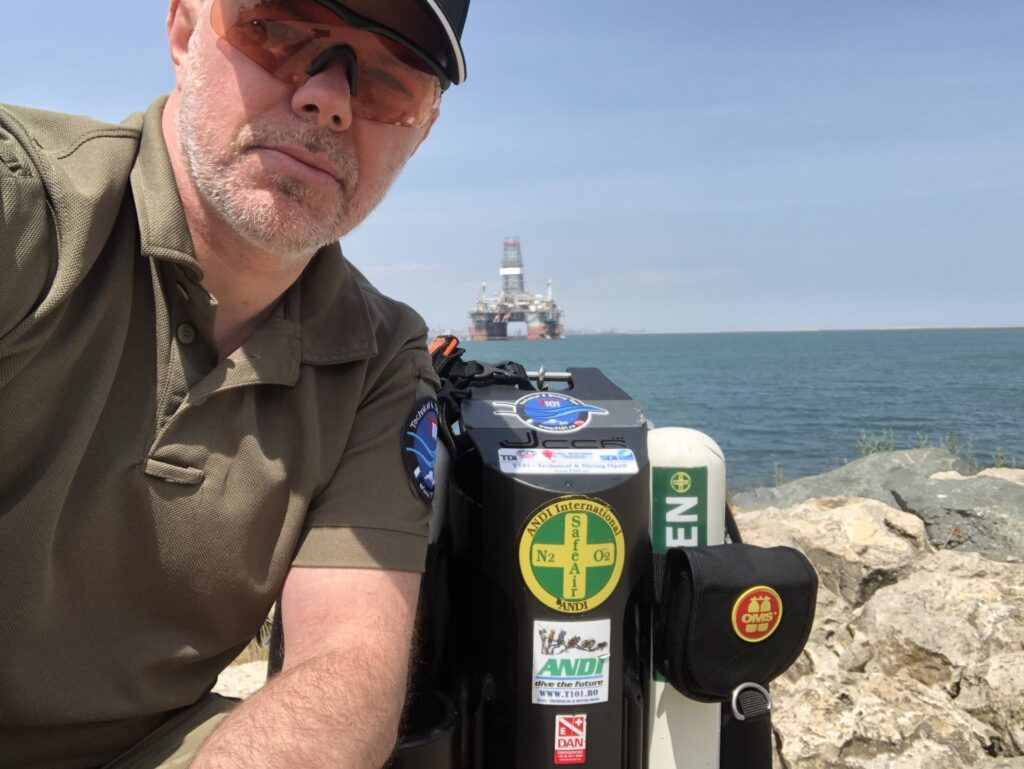 For more info & enquiries, please visit:
Scan the qr code to communicate with our consultant